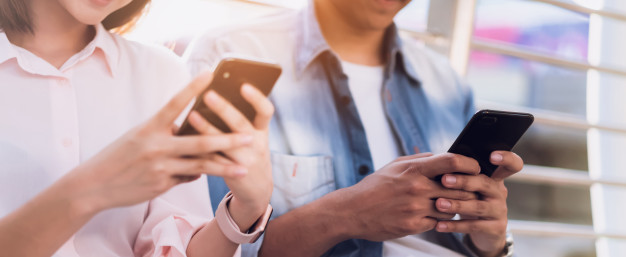 A mobile application for your business is not just a tool for branding or luxury anymore but has become a necessity for various reasons that you will find below. More and more people are using mobile apps these days for ordering online and this is just the beginning. With your own mobile app you can use it as a great tool to serve your customers and increase sells.
1. Expand your business reach to get new customers
Once uploaded properly on Google Play Store or Apple app store your mobile app can be accessed by millions of users with just a click. There's no extra spending that you have to incur for such a huge accessibility. This is of great importance because the first step in selling is to make contact with your potential clients. A client should know that you exist and can easily be accessed.
2. Strengthen your brand image
A mobile app also strengthens the image of your business in so many ways. You have the option to use great engaging designs and easy usability to retain customers' attention. You can put all your branding skills into the app that people will notice and all your hard work will make a good impression on the minds of users and help it to make its own image amid all other brands.
3. Increased customer loyalty
You can directly communicate with your clients with different in-app purchases, discount coupons, promotions, advertisements etc., as per your marketing strategies that will be seen by your clients once they log into their accounts. This helps is more sells and customer engagements and that too without paying any third-party advertising agencies. You can change the offers from time to time as per your business plans.
4. Client feedbacks and responses
You can now get customer feedbacks directly through your mobile app. You don't need to stay dependent on any third party for client feedbacks. This also saves time and money. People who have used your app for making purchases can share their product/service experience directly with you. You can use those data for the development and betterment of your business by working on improving your clients' satisfaction. A good response from your part will strengthen your business relationship with your clients.
5. Increase sells
An easy to use mobile app selling quality products/services at a good price and providing great response will create a positive image of your brand on the minds of your customers. This will help you to get repeat orders and as well as new clients. You also get a chance to apply new marketing strategies through the mobile app for increased sells. 
If you still haven't got your mobile app get one and use it for increasing your sells.